PSC Schedules Hearing for Changes to Wind Farm Regulations
Posted by KSJB News on 2/22/2017 8:33:00 AM.
BISMARCK, ND (Stacy Eberl) – The North Dakota Public Service Commission (PSC) will hold a public hearing in Bismarck on Monday, Feb. 27, regarding proposed rule changes related to wind development in North Dakota.
More
---
Police Warn of New High Risk Registered Sex Offender in Jamestown
Posted by KSJB News on 2/21/2017 5:45:00 PM.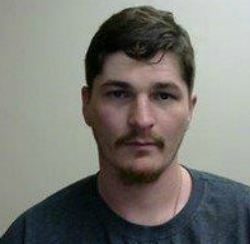 Nathan Paul McNelis
JAMESTOWN - Jamestown Police are warning residents of a convicted high risk sex offender who is now living in the community.
---
IRS Reviews Top Ten Tax Scams for 2017
Posted by KSJB News on 2/21/2017 9:10:00 AM.
WASHINGTON (Karen Connelly) - Each year, the Internal Revenue Service issues a list of the top 12 tax-related scams it sees throughout the year. The IRS "Dirty Dozen" highlights various schemes that taxpayers may encounter anytime, many of which peak during tax-filing season.
More
---
South Central Human Service Center's Advisory Group Meeting
Posted by KSJB News on 2/20/2017 7:08:00 AM.
BISMARCK, N.D. (Heather Stefl) – The advisory group for the North Dakota Department of Human Services' South Central Regional Human Service Center (SCHSC) in Jamestown will meet on Feb. 22 at 10 a.m. in room 126 at the center located at 520 Third St. N.W.
More
---
AG Commissioner: Anhydrous Ammonia Transfers Must be Documented
Posted by KSJB News on 2/20/2017 5:44:00 AM.
BISMARCK, N.D. (Michelle Mielke) – As the spring season approaches, Agriculture Commissioner Doug Goehring is reminding anhydrous ammonia users to file the proper documentation before transferring the fertilizer from a tanker to a nurse tank in the field.
---
Next Entry