Jamestown Holding Input Meeting on 5th Street NE Project
Posted by KSJB News on 2/13/2017 6:54:00 AM.
JAMESTOWN, ND - The City of Jamestown is hosting a public meeting for anyone
interested in learning about, discussing, and/or providing feedback on the City's
proposed project on 5th Street Northeast, from 12th Avenue NE to 27th Avenue
Northeast.
More
---
Oakes Resident Dead in I-94 Crash
Posted by KSJB News on 2/12/2017 1:33:00 PM.
GLYNDON, Minn. (AP) - Two North Dakota State University students have died and a third is injured after a crash on a snowy and icy interstate in Minnesota.
More
---
Sargento Cheese Recalls Products
Posted by KSJB News on 2/11/2017 6:48:00 AM.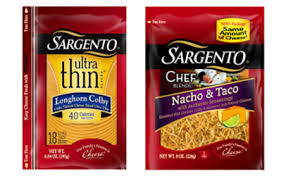 PLYMOUTH, Wis. (AP) — Wisconsin-based cheesemaker Sargento Foods Inc. is recalling a specialty cheese because of possible bacterial contamination.
More
---
Titan Machinery Closing 15 Dealerships by End of July
Posted by KSJB News on 2/10/2017 5:27:00 PM.
Kulm Mayville (titanmachinery.com)
WEST FARGO, N.D. (AP) — Titan Machinery Inc. is closing 15 dealerships, including stores in Minnesota, North Dakota and South Dakota, as part of a restructuring plan.
More
---
Police Warn of High Risk Sex Offender Who's Moved to Jamestown
Posted by KSJB News on 2/10/2017 4:26:00 PM.
Ian Winchester
JAMESTOWN - Jamestown Police are warning residents of a convicted high risk sex offender who is now living in the city.
More
---
Previous Entry
Next Entry