Trucking Donations Needed to Move Hay
Posted by KSJB News on 8/21/2017 6:06:00 AM.
BISMARCK (Michelle Mielke) – The hay lottery organized by the North Dakota Department of Agriculture (NDDA) and North Dakota State University (NDSU) N.D. Agricultural Experiment Station is in need of trucking donations.
More
---
Associated Press News Summaries for Sunday
Posted by KSJB News on 8/20/2017 6:12:00 PM.
Associated Press news summaries for North Dakota, South Dakota and Minnesota.

---
Nurturing Parents Program Coming to 10 Communities
Posted by KSJB News on 8/18/2017 12:40:00 PM.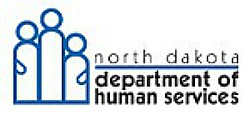 BISMARCK, N.D (LuWanna Lawrence). –
Child abuse and neglect is preventable.
The Nurturing Parenting Program is proven to
help
families replace negative parenting practices, establish a nurturing way of life and develop healthier, stronger relationships.
More
---
Authorities Identify Body Found West of Streeter
Posted by KSJB News on 8/17/2017 6:15:00 PM.
STREETER. ND – Stutsman County authorities are investigating the death of 25 year old Garrick Bonnet of Streeter.
More
---
North Central Farmers and Wheat Growers Seeking to Merge
Posted by KSJB News on 8/17/2017 10:24:00 AM.
ABERDEEN, S.D., (AP) - The boards of two agriculture co-ops in the Dakotas have decided to hold a second vote among their members about merging.
---
Next Entry